If you love gardening, you'll love this pretty green and red design I Love Gardening T-shirts and other apparel with red and green hearts! Anyone who has a green thumb will relate to this cute tee!
I Love Gardening
by
gardening
Design Customized T Shirts
At
zazzle.com
View more
Nature Landscapes T-Shirts
Our Garden Goddess is our most popular gardening design featuring pretty block multicolors text and flowers that reads "I am the Garden Goddess"! Garden Goddess T-shirts, mugs, tote bags, cards, buttons, magnets, and other gardener items!
created by gardening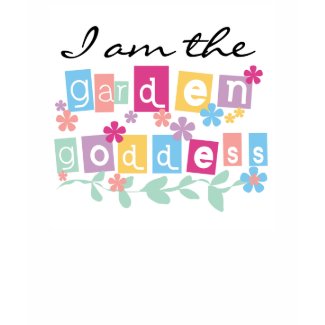 Garden Goddess
by
gardening
Design
personalized t-shirts
Using
Zazzle
More
Hobbies T-Shirts